STYLING 101: HOW TO WEAR SHOES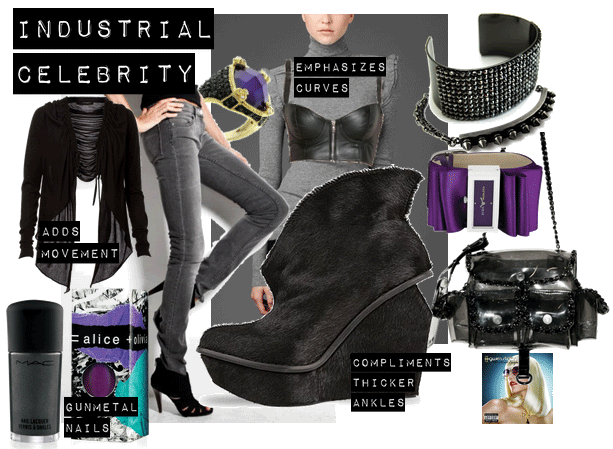 Okay. Today I will talk to you about what I left off with a few posts back, about any type of shoe that can be worn- just depending on how you wear it, and what type works for your body shape.
For ladies with curvy to voluptuous hourglass figures. This is one example of putting together a complete look that will compliment your assets and avoid that "potato bag" shapeless look- which more often then not visually creates the illusion if the wrong size your body actually is. Visit
Hourglass Style No.3
for more information on the items selected.
This set above is a great example for ladies who have a straighter body shape, less curves on the hips and waist- creating an over all more minimal silhouette of the body. The wrap shirt has very nice detailing, with its elegant drape and pleats around the bust and waist line and shoulders- this helps create the visual of an X shape. Not to mention that the wide V-neck also helps accomplish this, overall achieving a more curvy appearance to the body by drawing more emphasis to broadening the shoulders and the hip line. Visit
Bjork Style No.1
for more details on the items i've selected.