MOTHERS DAY
For Mother's Day, I had decided to purchase a Bird's Of Paradise bouquet for my own mother.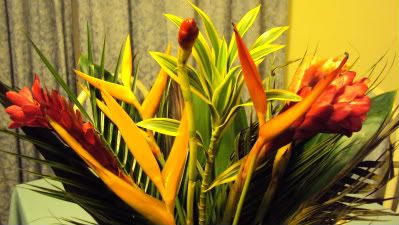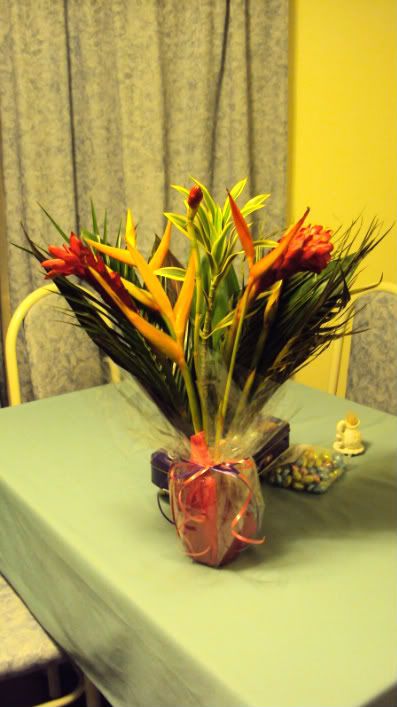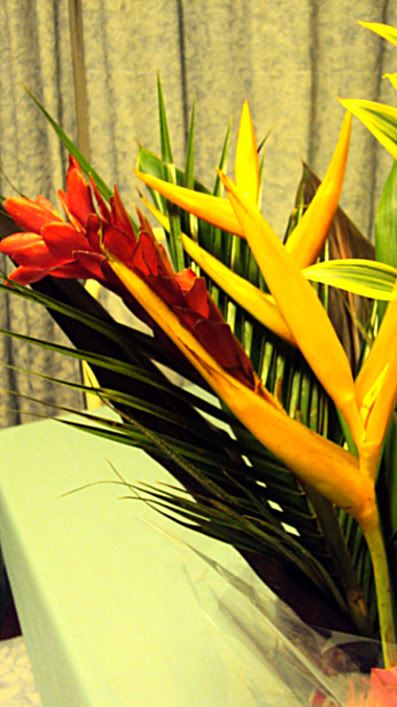 She was surprisingly delighted with them as she's never seen anything like it (which works out in my favor because I like to do pleasant surprises haha! :) I got them on Friday, as I thought it would be a good way of allowing her to enjoy them all through the days up to the actual Mother's Day itself.
So when the gift arrived home, I helped her arrange them in a glass vase and filled the water with flower food- and it was good to go. It helps to have experience from working in a flower shop years ago, I can fully exercise my flower knowledge when it comes to taking care of them hehe.
Bird's Of Paradise are one of my most favorite flowers of all time, they are passionate, vivid, exotic outlandish sturdy flowers.