VERUCA'S FAVORITE CHILDHOOD BOOKS
One of the best illustrated books that provoke imagination of all time is, The Mysteries of Harris Burdick by Chris Van Allsburg. Below are a few images shown from his work.
He had warned her about the book.
It all began when someone left
The fifth one ended up in France.
The next best thing is Scary Stories To Tell In The Dark by Alvin Schwartz. I still get goosebumps and chills down my spine everytime I look at his work. That's when you know someone is a true artist...their piece can still make an impact on you now as they did then.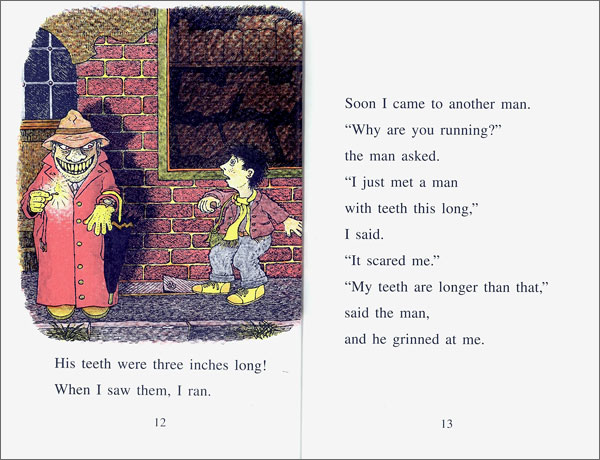 Another book from Alvin Schwartz is:
In a Dark, Dark Room and Other Scary Stories.
If you never had the chance to come across these wonderful books in your life time, now is the chance to pick them up. I promise you will not regret it.
Which childhood books are your favorite?