THE STREETS OF LONDON ENGLAND
For a long time, i've always felt like I belong somewhere else. Many things that inspired me, or interested me resulted in being founded in London...or the UK itself. As a fashion designer, and artist who lives and breathes for the purpose of creating and expressing...I was told that people who live in London are much more fashion forward, and appreciate fashion and it's value. Maybe, just maybe. The people who live there will be people who understand my "language and views" about life and art around me. That will definitely be nice.
I began to look more into this place, and allowed the idea of visiting London enter my mind. Shortly after, the very idea of living there if I happened to feel like it is "home". Not too long after, given a few months of this idea manifesting within me, I had the wonderful opportunity to meet a new coworker. I soon learned that she has lived in London for two years before!!! I immediately asked her more about what it was like to live there, and she is willing to share with me her experiences on what it was like to live in this part of the world. I absolutely look forward to meeting with her for coffee and hearing everything there is to know about it!
These kinds of circumstances are something I like to call fate. Definitely situations that are playing into my calling. Whatever it is, I am not complaining. This is an answer to my P.L ;) (To those who know what that term stands for. Thank you for teaching me about it. To those who don't, please refer to the book The Alchemist.)
Here are some images of London that expresses the imageries and impression of what sort of impression this place is like to me. The photos below were taken by a photographer named Jason Hawkes.
The Streets of London at night
(December 24, 2009
- Photos by Dan Kitwood/Getty Images Europe)
Trafalgar Square and streets of London during Christmas
Below are photos found from sources off the internet of featured articles and news of london fashion week, I could not find all the links to give proper credit, if I have left out any credit- please email me and I will put them accordingly.
Link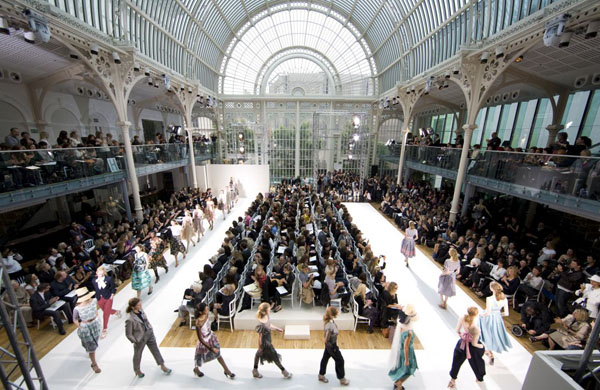 Mary Katrantzou Backstage: Spring/Summer 2010- London Fashion Week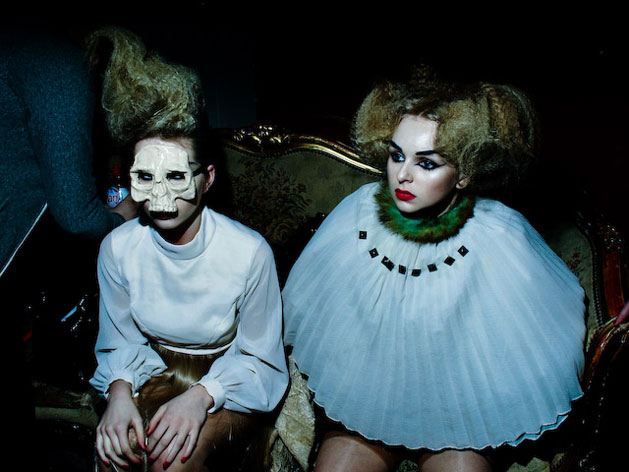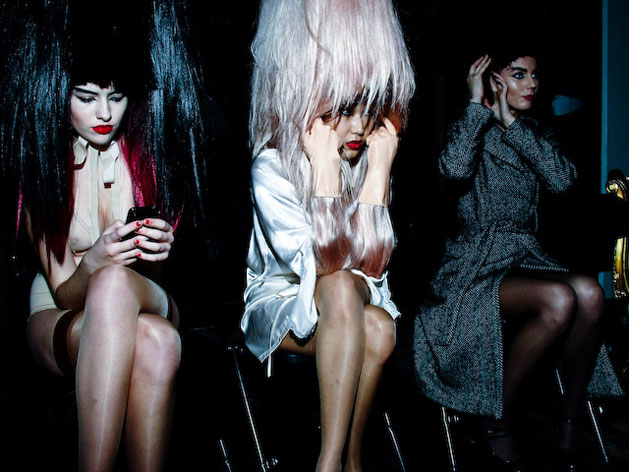 Photo Curtesy of Billa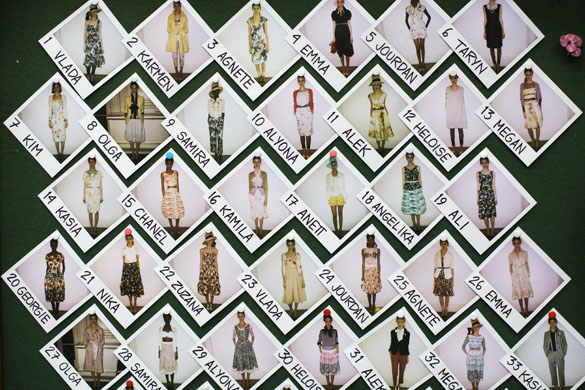 Model polaroids backstage at the Julien Mcdonald show at London Fashion Week. Photograph by Wade Laube. Isn't it so interesting to see how they organize the order of collection based off design and model?
Vivienne Westwood Red Label- LFW Spring Summer 2009- Backstage England
(September 18, 2008 - Photo by Dan Kitwood/Getty Images Europe)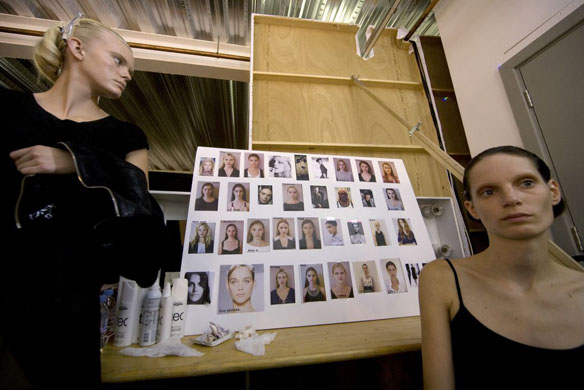 Makeup looks are precisely planned as well!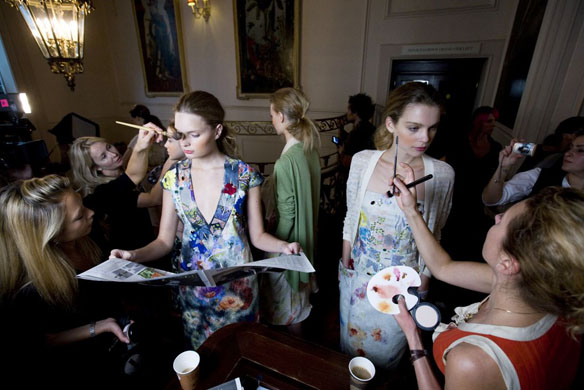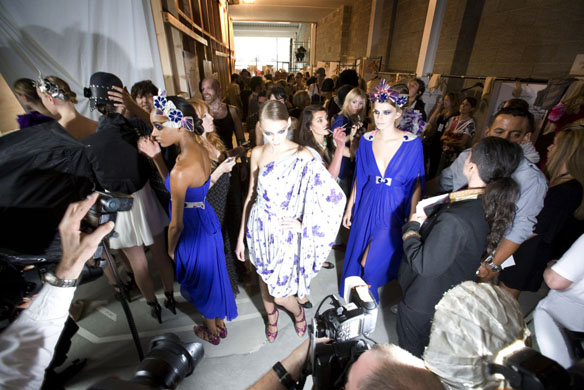 I can almost hear the loud chattering and rustling of a very big crowd of artists working frantically.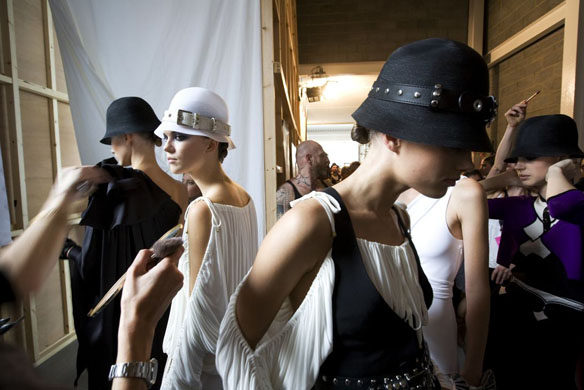 Lots of Runways, lots of models, lots of colors, fabric, texture, lights, music, people, atmosphere. Everything I could look for in a candy store. Many people say it is a very expensive place to live, and though that may be discouraging- I like to look at the actuality that people who do not have a lot of money still manage to get by there. All in all, the question comes down to: Do I want to be struggling to survive in Toronto a few years down the road from now, or would I rather do all of the above in London? I think the answer is clear :)