FOOD FRENZY: POUTINI & STARBUCKS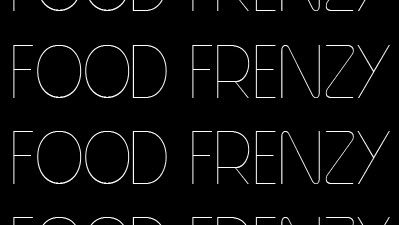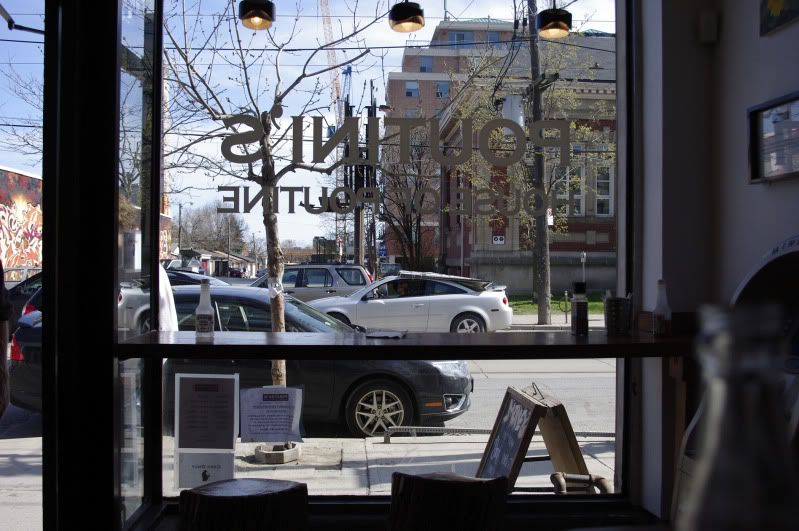 On the weekend I went to have lunch at Poutini's House Of Poutine. I tried out the bacon and maple syrup poutine, and was pleasantly surprised at how well the flavors went together. Of course, having the standard cheese and gravy- with bacon and maple syrup on top, my friend concluded that it is a heart attack in a cup. Even though I agree, I would have it again :)
What I especially liked about the shop was that it had these organic wooden benches, trunks of trees with the top carved into seats. Unfortunately I didn't take any photos of them as I didn't want to look like some creep snapping up everything in their shop, but if you look closely in the first photo- you can see the tops of the trunk seats! They also sold bottled soda pop, like the good ol' days, instead of coke I decided to try this Cane Cola. It went really well with my bacon poutine.
After lunch I headed over to the fashion district to pick up some trimmings to complete the garment designs I've previously blogged about. I have also decided to create some custom pieces for myself to wear as well, as much as I'd like to wear the existing pieces i've already made- they were tailored to fit much taller people (aka runway models). This pretty translucent sheer fuschia fabric will be made into a dress for myself! I hope it matches the pink rubber slipper heels with cute little bow ties I recently ordered, then I would look 100% like a packaged ready Barbie doll. :)
Your probably wondering what I'm going to do with that black tassle trim, it will be a surprise! But I will be also be using it to make something for myself.
I also had taxes to do on the same day, so we rushed to Eaton Center Sears and saw this cute collection of cake mixers! I love how they made them in vintage colors, the light blue and light yellow were especially my favorite.
Right after we headed back to Starbucks at the Chapters bookstore right below the Scotia Bank Theatre, and treated myself to Shakened Passion Ice Tea & Caramel Macchiato.